Why Are People Taping Squares on the Floor For Their Cats?
If you think cats sitting in boxes are adorable, just wait until you see cats sitting in squares — squares made of masking tape, that is! Cat owners are sharing pictures of their pets making themselves comfy within square frames of masking tape marked out on the floor.
"I found out that when you make a tape square on the floor, your cat feels the need to sit in it," wrote Twitter user @DelChellll on her page, with an accompanying photo of her too-cute cat doing exactly that.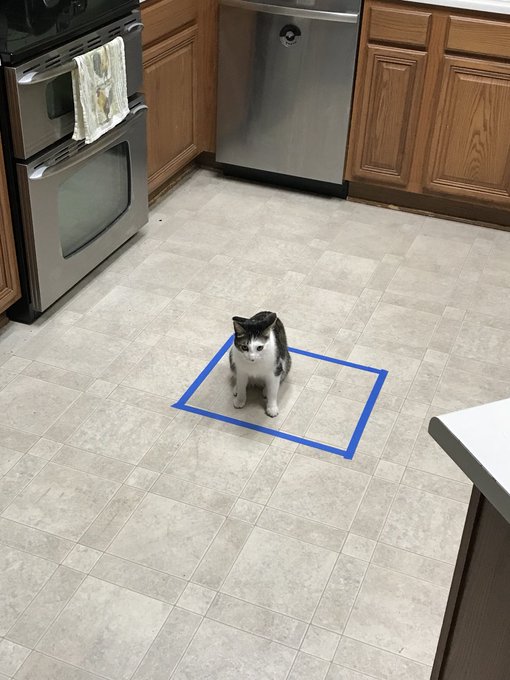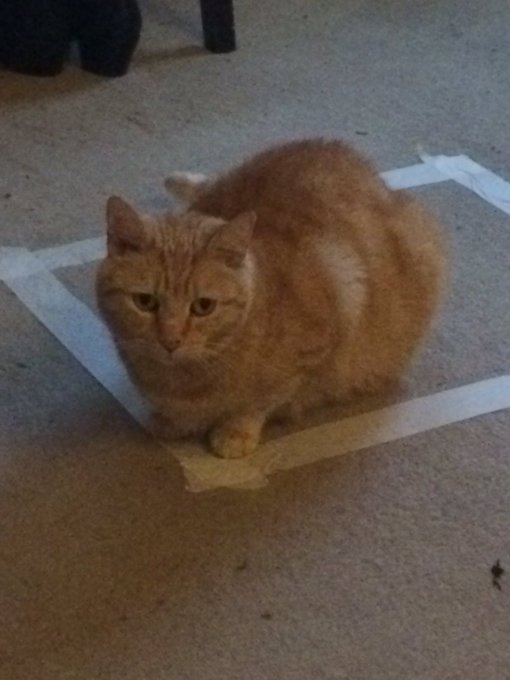 We know what you're wondering: Why on earth do cats do this? Nicholas Dodman, professor emeritus of behavioral pharmacology and animal behavior at Tufts University, explained that the reason is similar to why cats settle into cardboard boxes, suitcases, and sinks.
In a PBS article, he wrote, "It's just a fact of life that cats like to squeeze into small spaces where they feel much safer and more secure. Instead of being exposed to the clamor and possible danger of wide open spaces, cats prefer to huddle in smaller, more clearly delineated areas." In this case, that small, clearly delineated area happens to be a square — which might seem like a virtual "box" to them, despite not having any walls.