The New Curious George Book Teaches Children About Ramadan
Curious George has celebrated Christmas,Thanksgiving, and Hanukah. Soon, he'll learn about the Muslim month of fasting in It's Ramadan, Curious George.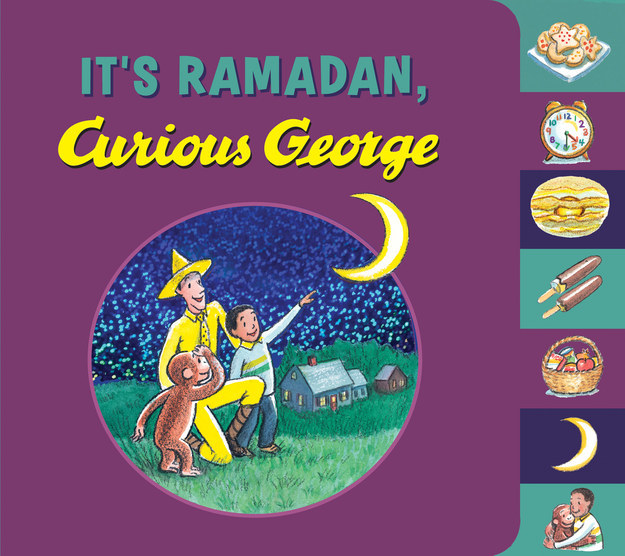 Houghton Mifflin Harcourt
The book's author, Hena Khan,  she sees the book as a way for people to learn about Muslim traditions, but also as a way for Muslim children to see themselves represented in the books they read.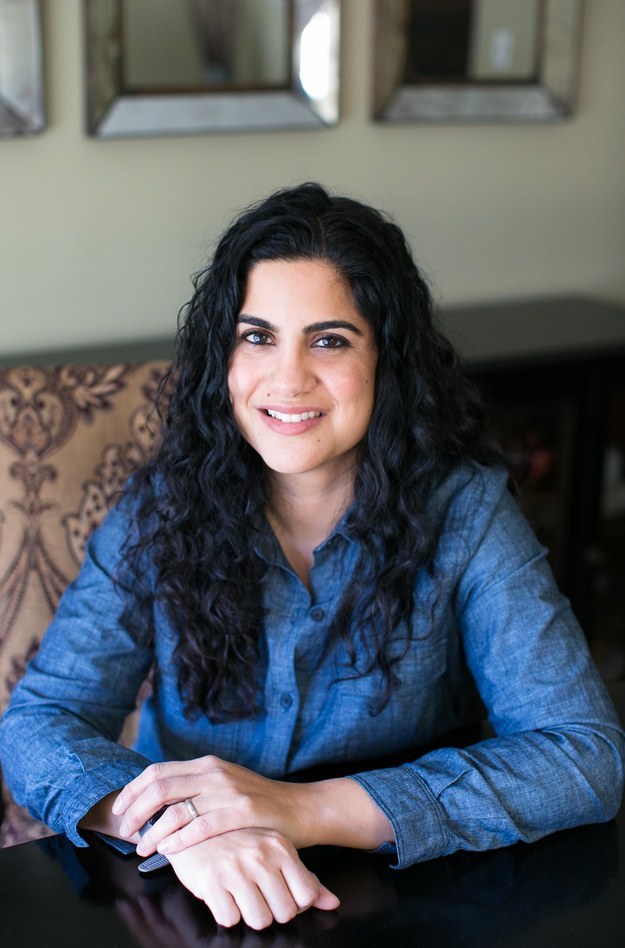 Zoshia Minto
Khan, the daughter of Pakistani immigrants, has written two previous children's books with a Muslim focus, Night of the Moon: A Muslim Holiday Story and Golden Domes and Silver Lanterns: A Muslim Book of Colors. She began writing children's books after noticing that most books designed for Muslim children were overly preachy or not relatable.
Khan noted that she wanted people to "realize Muslim-Americans are a part of the fabric of American society and are engaged at every level…. We embrace our American identity along with our Muslim identity."
Houghton Mifflin Harcourt
Khan wrote the book with a focus on universal values shared by Muslims, like community, family, and charity.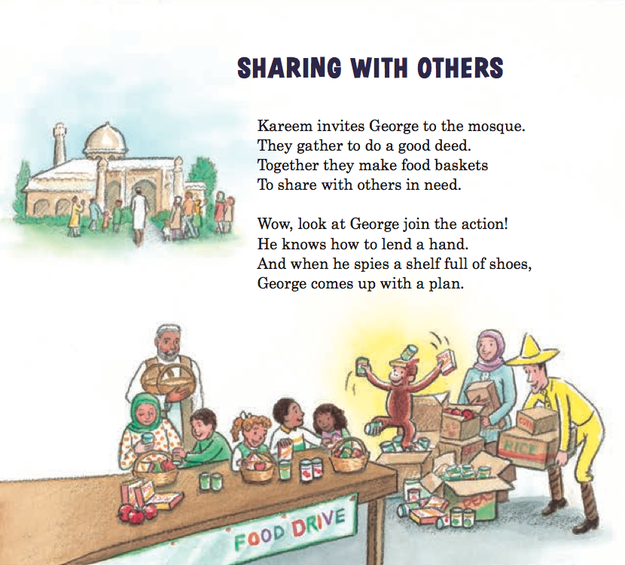 Houghton Mifflin Harcourt
In addition, Khan took particular care to make sure the diversity of the Muslim American community was represented properly. She asked that the illustrations include people of different skin tones and both covered and non-covered women.
While George himself doesn't fast in the book, he helps Kareem keep his fast by playing with him and distracting him from tasty food.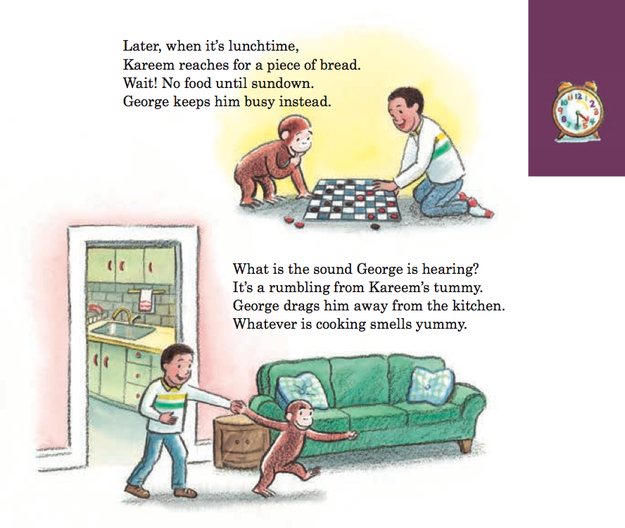 Houghton Mifflin Harcourt
And after an Eid gift from Kareem and his family, the Man in the Yellow Hat becomes The Man in the Yellow Fez for a day.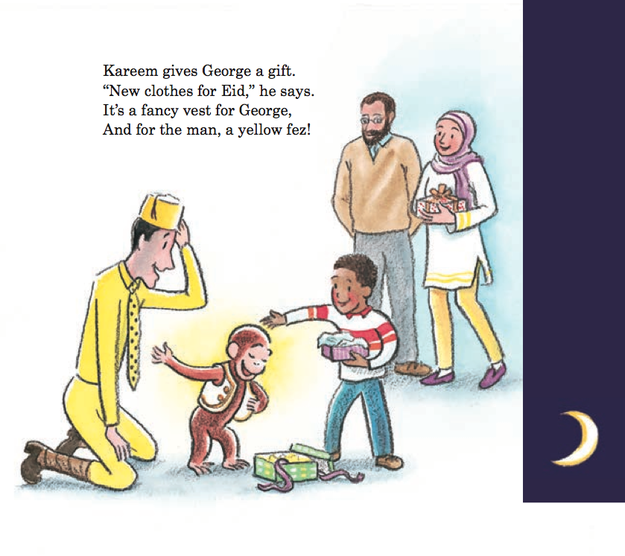 Houghton Mifflin Harcourt